January 18, 2017


Rare manuscripts missing from Stephen Girard archives returned
thanks to FBI Art Crime Team and American Philosophical Society.
Watch
CBS reporter David Spunt follow story in prime time news telecast.
Two rare early 19th century notebooks, that had been taken more than ten years ago from the Stephen Girard Collection at Girard College, were returned to Girard College today by the Federal Bureau of Investigation and the United States Attorney's Office, announced Acting United States Attorney Louis D. Lappen. These 1809 and 1811 notebooks are two of four account books that had been kept by H. J. Roberjot, Stephen Girard's clerk and right-hand man, to document expenditures by Girard. At that time, Stephen Girard was the richest man in the United States.

Girard College President Clarence Armbrister has described the notebooks as painting a picture of the daily life of Stephen Girard, the founder of Girard College, particularly in terms of Girard's generosity and charitable nature. According to President Armbrister, Girard's best known act of philanthropy was the endowment of Girard College in his will in 1831. Girard College opened its doors on its 43-acre campus in Philadelphia, Pennsylvania in 1848 and has educated children for over 168 years. Today, Girard College is a five-day boarding school, grades 1 through 12, for students from families headed by a single parent or guardian and with limited financial resources. All accepted students receive full scholarships for the length of their enrollment at Girard College.

This case was investigated by the Federal Bureau of Investigation Art Crime Team and was handled by Assistant United States Attorney K.T. Newton.
August 27, 2015
Veteran CBS newsman Charles Osgood narrates video for ForgottenPatriot.com.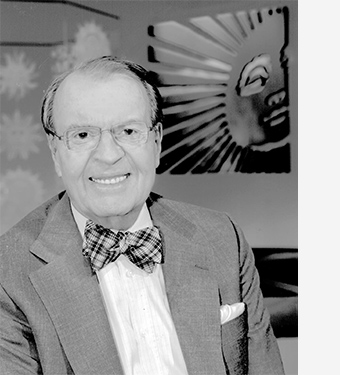 Famed news anchor, journalist, and radio talk show host, Charles Osgood, has loaned his considerable talent as the voice over for the website video
ForgottenPatriot.com
, a project of the Stephen Girard Awareness Initiative. Osgood is perhaps best known for his radio program,
The Osgood File
, airing on the CBS Radio Network since 1971. The Stephen Girard Awareness Initiative seeks to promote greater acknowledgement and understanding of the role humanitarian, patriot, and philanthropist Stephen Girard (1750-1831) played in American and world history.


Lending his voice to narrate the
ForgottenPatriot.com
video is not Osgood's first involvement in helping to gain increased exposure for Stephen Girard. In 2002, he recorded the introduction for a Stephen Girard segment of the radio series
They Were Giants
. The series was produced and directed by radio icon Hiram Brown, founder of the Radio Drama Network, and creator of such classic radio programming as
The Thin Man, Dick Tracy, Grand Central Station
, and
Inter Sanctum
.


In addition to his decades-long work on radio, Charles Osgood is a television news mainstay, hosting CBS Sunday Morning since 1994. He also writes a biweekly syndicated newspaper column and is the author of six books.


The Stephen Girard Awareness Initiative is a non-profit project of the Girard College Alumni Association.


August 27, 2015
Stephen Girard Awareness Initiative adopts biographies by Wilson and Bispels as primary references.
The Stephen Girard Awareness Initiative, a non-profit project that aims to increase the recognition and appreciation for the role humanitarian, patriot, and philanthropist Stephen Girard (1750 – 1831) played in American and world history, has selected a pair of out-of-print biographies as the core publications of its project. The first is a comprehensive, if stylized, treatment of Girard's life entitled

Stephen Girard – The Life and Times of America's First Tycoon

, written by George Wilson in 1995. The second, an illustrated youth book entitled

Stephen Girard: A Great American

, was written in 1998 by William C. Bispels.


When written 20 years ago, George Wilson's book was the first Stephen Girard biography published in the previous half century. There has not been a commercially published and nationally distributed biography since. Wilson, a former columnist and chief editorial writer for the Philadelphia Inquirer, spent ten years researching Girard's history
to create his work. He was the first to draw heavily on the Girard Papers after they were formally indexed and microfilmed. This reference of over one million documents is part of the Stephen Girard Collection housed at Founder's Hall, Girard College, Philadelphia, PA.


William Bispels created his biography over seventeen years ago to help bring Stephen Girard and his deeds to the attention of young people. Bispels is a product of Stephen Girard's extraordinary philanthropy, having graduated from the Girard College for Orphans in 1953.


The Stephen Girard Awareness Initiative is in the process of reprinting both Wilson's and Bispels's biographies in limited quantities. The volumes will be initially distributed to schools, news media, and civic organizations via chapters of the Girard College Alumni Association, sponsors of the awareness initiative project. Additional plans for book distribution are to be determined.